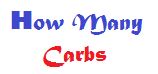 How Many Carbs In Marmalade, orange
How many carbs/carbohydrates, calories, fat, protein, sugar, fiber, cholesterol, energy, vitamins and lots of other nutritional facts about marmalade, orange.
Possibly related metadata for 'orange fruit'
Disclaimer: This description is part of a partially automated process of collecting data and might not be entirely accurate or even related.
The orange is the fruit of the citrus species Citrus × sinensis in the family Rutaceae. The fruit of the Citrus sinensis is considered a sweet orange, whereas the fruit of the Citrus aurantium is considered a bitter orange. The orange is a hybrid, possibly between pomelo and mandarin, which has been cultivated since ancient times.
Source: Wikipedia. Source link.
How To Read The Table
"g" is short for gram and "mg" is short for milligram (1/1000th gram). 1 oz./ounce is 28.35 grams. All numbers are per 100 grams of any given item, so it also serves as a percentage when the unit is grams. 100 grams is 3.53 oz. An "M" where there should be a number means the value is missing. The unit is enclosed in parentheses.
Search The How Many Carbs Site
| | |
| --- | --- |
| Category (no unit) | Potatoes, vegetables, fruit and berries |
| Subcategory (no unit) | Jam and sweetened berries |
| Description (no unit) | Marmalade, orange |
| Carbohydrates (g) | 69,2 |
| Energy kJ (kJ) | 1184 |
| Energy kcal (kcal) | 279 |
| Protein (g) | 0,2 |
| Fat (g) | 0 |
| Refined sugars (g) | 66 |
| Cholesterol (mg) | 0 |
| Dietary fibre (g) | 0,5 |