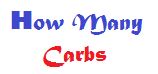 Category View.
Click to show
alphabetical
How Many Carbs/Calories In Marmalade, orange
How many carbs/carbohydrates, how many calories, how much fat, how much protein, sugar, fiber, cholesterol, energy, vitamins and lots of other nutritional facts about Marmalade, orange.
How To Read The Table
"g" is short for gram and "mg" is short for milligram (1/1000th gram). 1 oz./ounce is 28.35 grams. All numbers are per 100 grams of any given item. 100 grams is 3.53 oz. An "M" where there should be a number means the value is missing. The unit is enclosed in parentheses.
Search The How Many Carbs Site
| | |
| --- | --- |
| Category (no unit) | Potatoes, vegetables, fruit and berries |
| Subcategory (no unit) | Jam and sweetened berries |
| Description (no unit) | Marmalade, orange |
| Carbohydrates (g) | 69,2 |
| Energy kJ (kJ) | 1184 |
| Energy kcal (kcal) | 279 |
| Protein (g) | 0,2 |
| Fat (g) | 0 |
| Refined sugars (g) | 66 |
| Cholesterol (mg) | 0 |
| Dietary fibre (g) | 0,5 |