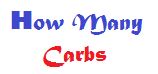 How Many Carbs/Calories In Wine, non-alcoholic
How many carbs/carbohydrates, how many calories, how much fat, how much protein, sugar, fiber, cholesterol, energy, vitamins and lots of other nutritional facts about Wine, non-alcoholic.
Possibly related metadata for 'wine'
Disclaimer: This description is part of a partially automated process of collecting data and might not be entirely accurate or even related.
Wine is an alcoholic beverage made from fermented grapes or other fruits. The natural chemical balance of grapes lets them ferment without the addition of sugars, acids, enzymes, water, or other nutrients. Yeast consumes the sugars in the grapes and converts them into alcohol and carbon dioxide. Different varieties of grapes and strains of yeasts produce different styles of wine. The well-known variations result from the very complex interactions between the biochemical development of the fruit, reactions involved in fermentation, terroir and subsequent appellation, along with human intervention in the overall process.
Source: Wikipedia. Source link.
How To Read The Table
"g" is short for gram and "mg" is short for milligram (1/1000th gram). 1 oz./ounce is 28.35 grams. All numbers are per 100 grams of any given item. 100 grams is 3.53 oz. An "M" where there should be a number means the value is missing. The unit is enclosed in parentheses.
Search The How Many Carbs Site
| | |
| --- | --- |
| Category (no unit) | Beverages |
| Subcategory (no unit) | Beer, wine, spirit etc |
| Description (no unit) | Wine, non-alcoholic |
| Carbohydrates (g) | 7 |
| Energy kJ (kJ) | 122 |
| Energy kcal (kcal) | 29 |
| Protein (g) | 0,2 |
| Fat (g) | 0 |
| Refined sugars (g) | 0 |
| Cholesterol (mg) | 0 |
| Dietary fibre (g) | 0 |