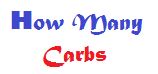 How Many Carbs In Squash seeds, pumpkin seeds
How many carbs/carbohydrates, calories, fat, protein, sugar, fiber, cholesterol, energy, vitamins and lots of other nutritional facts about squash seeds, pumpkin seeds.
Possibly related metadata for 'pumpkin'
Disclaimer: This description is part of a partially automated process of collecting data and might not be entirely accurate or even related.
Pumpkin is the name of a plant that refers to certain cultivars of squash, most commonly those of Cucurbita pepo, that are round, with smooth, slightly ribbed skin and deep yellow to orange coloration. The thick shell contains the seeds and pulp. Some exceptionally large cultivars of squash with similar appearance have also been derived from Cucurbita maxima. Specific cultivars of winter squash derived from other species, including C. argyrosperma, and C. moschata, are also sometimes called "pumpkin". In New Zealand and Australian English, the term "pumpkin" generally refers to the broader category called winter squash elsewhere.
Source: Wikipedia. Source link.
How To Read The Table
"g" is short for gram and "mg" is short for milligram (1/1000th gram). 1 oz./ounce is 28.35 grams. All numbers are per 100 grams of any given item, so it also serves as a percentage when the unit is grams. 100 grams is 3.53 oz. An "M" where there should be a number means the value is missing. The unit is enclosed in parentheses.
Search The How Many Carbs Site
| | |
| --- | --- |
| Category (no unit) | Other dishes, products and ingredients |
| Subcategory (no unit) | Nuts almonds and seeds |
| Description (no unit) | Squash seeds, pumpkin seeds |
| Carbohydrates (g) | 12,7 |
| Energy kJ (kJ) | 2315 |
| Energy kcal (kcal) | 559 |
| Protein (g) | 21,8 |
| Fat (g) | 45,9 |
| Refined sugars (g) | 0 |
| Cholesterol (mg) | 0 |
| Dietary fibre (g) | 3,9 |