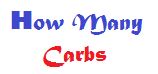 How Many Carbs/Calories In Dates, dried
How many carbs/carbohydrates, how many calories, how much fat, how much protein, sugar, fiber, cholesterol, energy, vitamins and lots of other nutritional facts about Dates, dried.
Possibly related metadata for 'date palm'
Disclaimer: This description is part of a partially automated process of collecting data and might not be entirely accurate or even related.
Phoenix dactylifera is a palm in the genus Phoenix, cultivated for its edible sweet fruit. Although its place of origin is unknown because of long cultivation, it probably originated from lands around Iraq. The species is widely cultivated and is reportedly naturalized in Australia, Spain, North Africa, the Canary Islands, Madeira, Cape Verde, the Sahel region of Africa, Mauritius, Réunion, Afghanistan, Pakistan, India, China, Fiji, New Caledonia, the United States, Puerto Rico, northern Mexico, El Salvador, the Leeward Islands, the Cayman Islands, and the Dominican Republic.
Source: Wikipedia. Source link.
How To Read The Table
"g" is short for gram and "mg" is short for milligram (1/1000th gram). 1 oz./ounce is 28.35 grams. All numbers are per 100 grams of any given item. 100 grams is 3.53 oz. An "M" where there should be a number means the value is missing. The unit is enclosed in parentheses.
Search The How Many Carbs Site
| | |
| --- | --- |
| Category (no unit) | Potatoes, vegetables, fruit and berries |
| Subcategory (no unit) | Fruit and berry products |
| Description (no unit) | Dates, dried |
| Carbohydrates (g) | 68 |
| Energy kJ (kJ) | 1273 |
| Energy kcal (kcal) | 301 |
| Protein (g) | 2,8 |
| Fat (g) | 0,2 |
| Refined sugars (g) | 0 |
| Cholesterol (mg) | 0 |
| Dietary fibre (g) | 7,8 |