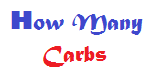 How Many Carbs In Apple, Norwegian, raw
How many carbs/carbohydrates, calories, fat, protein, sugar, fiber, cholesterol, energy, vitamins and lots of other nutritional facts about apple, norwegian, raw.
Possibly related metadata for 'apple'
Disclaimer: This description is part of a partially automated process of collecting data and might not be entirely accurate or even related.
The apple is the pomaceous fruit of the apple tree, Malus domestica of the rose family. It is one of the most widely cultivated tree fruits, and the most widely known of the many members of genus Malus that are used by humans. Apples grow on deciduous trees which are large if grown from seed, but small if grafted onto roots. The tree originated in Central Asia, where its wild ancestor, Malus sieversii, is still found today. Apples have been grown for thousands of years in Asia and Europe, and were brought to North America by European colonists. Apples have been present in the mythology and religions of many cultures, including Norse, Greek and Christian traditions. In 2010, the fruit's genome was decoded as part of research on disease control and selective breeding in apple production.
Source: Wikipedia. Source link.
How To Read The Table
"g" is short for gram and "mg" is short for milligram (1/1000th gram). 1 oz./ounce is 28.35 grams. All numbers are per 100 grams of any given item, so it also serves as a percentage when the unit is grams. 100 grams is 3.53 oz. An "M" where there should be a number means the value is missing. The unit is enclosed in parentheses.
Search The How Many Carbs Site
| | |
| --- | --- |
| Category (no unit) | Potatoes, vegetables, fruit and berries |
| Subcategory (no unit) | Fruit and berries, raw/fresh |
| Description (no unit) | Apple, Norwegian, raw |
| Carbohydrates (g) | 10 |
| Energy kJ (kJ) | 199 |
| Energy kcal (kcal) | 47 |
| Protein (g) | 0,3 |
| Fat (g) | 0,1 |
| Refined sugars (g) | 0 |
| Cholesterol (mg) | 0 |
| Dietary fibre (g) | 2,5 |