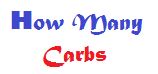 How Many Carbs In Pizza, with pepperoni, frozen, industry made
How many carbs/carbohydrates, calories, fat, protein, sugar, fiber, cholesterol, energy, vitamins and lots of other nutritional facts about pizza, with pepperoni, frozen, industry made.
Possibly related metadata for 'pizza'
Disclaimer: This description is part of a partially automated process of collecting data and might not be entirely accurate or even related.
Pizza is an oven-baked flat bread typically topped with a tomato sauce, cheese and various toppings. The modern pizza was invented in Naples, Italy, and the dish has since become popular in many parts of the world. An establishment that makes and sells pizzas is called a "pizzeria". Many varieties of pizza exist worldwide, along with several dish variants based upon pizza. Pizza is cooked in various types of ovens, and a diverse variety of ingredients and toppings are utilized. In 2009, upon Italy's request, Neapolitan pizza was safeguarded in the European Union as a Traditional Speciality Guaranteed dish.
Source: Wikipedia. Source link.
How To Read The Table
"g" is short for gram and "mg" is short for milligram (1/1000th gram). 1 oz./ounce is 28.35 grams. All numbers are per 100 grams of any given item, so it also serves as a percentage when the unit is grams. 100 grams is 3.53 oz. An "M" where there should be a number means the value is missing. The unit is enclosed in parentheses.
Search The How Many Carbs Site
| | |
| --- | --- |
| Category (no unit) | Other dishes, products and ingredients |
| Subcategory (no unit) | Pizza, pie, porridge etc |
| Description (no unit) | Pizza, with pepperoni, frozen, industry made |
| Carbohydrates (g) | 21,4 |
| Energy kJ (kJ) | 931 |
| Energy kcal (kcal) | 222 |
| Protein (g) | 11,6 |
| Fat (g) | 9,6 |
| Refined sugars (g) | 0 |
| Cholesterol (mg) | 20 |
| Dietary fibre (g) | 1,9 |