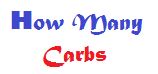 How Many Carbs/Calories In Doughnut
How many carbs/carbohydrates, how many calories, how much fat, how much protein, sugar, fiber, cholesterol, energy, vitamins and lots of other nutritional facts about Doughnut.
Possibly related metadata for 'donut'
Disclaimer: This description is part of a partially automated process of collecting data and might not be entirely accurate or even related.
A doughnut or donut (/ˈdoʊnət/ or /ˈdoʊnʌt/) (see spelling differences) is a type of fried dough confectionery or dessert food. The doughnut is popular in many countries and prepared in various forms as a sweet snack that can be homemade or purchased in bakeries, supermarkets, food stalls, and franchised specialty outlets. They are usually deep-fried from a flour dough, and typically either ring-shaped or without a hole and often filled. Other types of batters can also be used, and various toppings and flavorings are used for different types, such as sugar, chocolate, or maple glazing. In addition to flour, doughnuts may also include such ingredients as water, leavening, eggs, milk, sugar, oil/shortening, natural flavors and/or artificial flavors.
Source: Wikipedia. Source link.
How To Read The Table
"g" is short for gram and "mg" is short for milligram (1/1000th gram). 1 oz./ounce is 28.35 grams. All numbers are per 100 grams of any given item. 100 grams is 3.53 oz. An "M" where there should be a number means the value is missing. The unit is enclosed in parentheses.
Search The How Many Carbs Site
| | |
| --- | --- |
| Category (no unit) | Cereals |
| Subcategory (no unit) | Other cakes etc |
| Description (no unit) | Doughnut |
| Carbohydrates (g) | 38,5 |
| Energy kJ (kJ) | 1936 |
| Energy kcal (kcal) | 465 |
| Protein (g) | 6 |
| Fat (g) | 31,6 |
| Refined sugars (g) | 15 |
| Cholesterol (mg) | 60 |
| Dietary fibre (g) | 1,3 |